Online Reputation Management
Online reputation is everything, and negative feedback can be detrimental. Our reputation management services ensure your brand maintains a positive online image, building trust and credibility with your audience.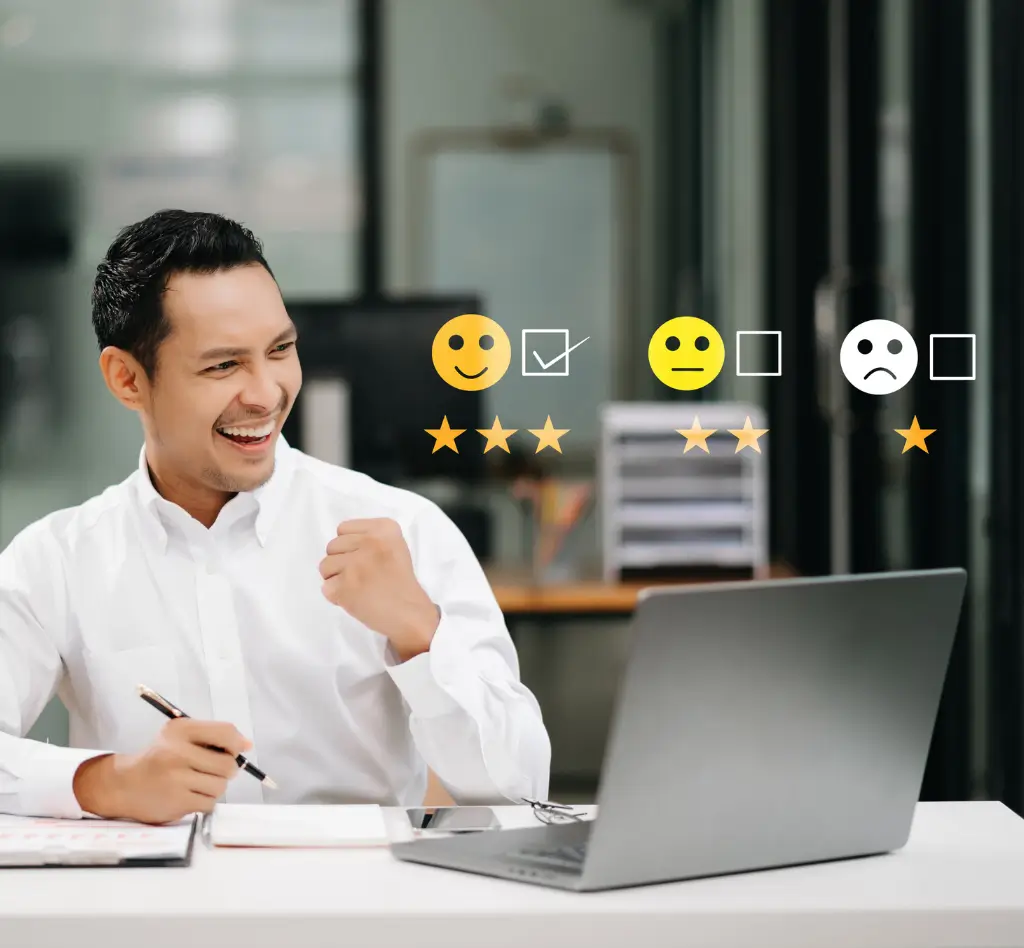 Protecting Your Brand's Digital Identity
In today's digital age, your online reputation is everything. Our Online Reputation Management (ORM) service is designed to help businesses and individuals protect their online identity, mitigate negative feedback, and promote a positive image across digital platforms.
How Our ORM Strategies Can Transform Your Digital Image
More Than Managing Reviews
ORM is more than just addressing reviews; it's about creating a resilient online presence that reflects your brand positively. Our ORM strategies are designed to not only suppress negativity but also boost your online credibility.
With our ORM strategies, you can expect:
Proactive Monitoring: Early detection and mitigation of reputation threats.
Positive Brand Image: Cultivating a positive digital image for your brand.
Crisis Preparedness: Strategies that help you respond effectively in reputation crises.
Review Enhancement: Encouraging and highlighting positive reviews.
Measurable Improvements: Data-driven enhancements for lasting results.
Proactive Reputation Management
When you partner with Digix99, you gain the support of a dedicated team of reputation management experts. Our specialists are not just skilled; they are passionate about safeguarding and enhancing your online reputation.
They combine creative strategies and technical expertise to ensure your brand's image is nothing short of impeccable. With a commitment to excellence, they protect and improve your reputation with vigilance. We stay at the forefront of reputation management techniques to secure your brand's online integrity.
Our Comprehensive ORM Services
When you choose Digix99 for ORM, you receive a comprehensive suite of services to safeguard and enhance your online reputation, including:
Online Reputation Analysis
Proactive Reputation Protection
Negative Content Mitigation
Positive Content Promotion
Ongoing Reputation Monitoring
Online Reputation Analysis
Online Reputation Analysis
Our process begins with a comprehensive online reputation analysis, delving deep into the vast digital landscape to unearth the intricacies of your brand's current standing. This meticulous examination forms the bedrock upon which we construct our tailored reputation management strategies. We leave no stone unturned as we explore online mentions, reviews, social media sentiment, and more, ensuring that our insights are both thorough and nuanced. This in-depth analysis serves as the guiding star, allowing us to map out a trajectory that enhances and safeguards your online reputation, ultimately fortifying your digital presence.
Proactive Reputation Protection
Negative Content Mitigation
Positive Content Promotion
Ongoing Reputation Monitoring
SAFEGUARDING DIGITAL PRESENCE
What Sets Our ORM Services Apart
THE PROOF IS IN THE RESULTS
The Impact of Effective ORM
Of consumers trust online reviews as much as personal recommendations, underscoring the importance of managing online reputation.
Of businesses have gained increased exposure by responding to customer reviews, highlighting the benefits of review management.
Of consumers are more likely to trust a business with a positive online reputation, emphasizing the power of ORM.
Interested in learning more about our Online Reputation Management services? Explore our FAQs:

Maximize Revenue with Digital Marketing Solutions